Description
PRIVATE FLORAL DESIGN LESSON
Learn at your own pace and in the Privacy of our studio in Norcross or the location of your choice.
The focus of the class is your choice, albeit flower arranging for personal enhancement or someone in the professional
field already who would like to expand their knowledge of technique and design–all levels of instruction are available.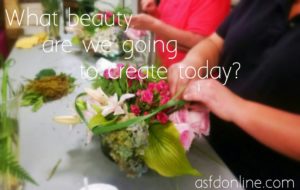 This class session is for three hours, but is customizable.
You may purchase two Private lessons in one day after discussing your instructional path with Don.
Class will include tools and all of the florals discussed depending on what you want to learn.
The price includes a classic floral selection, but can be upgraded after the phone consultation if you would prefer.
(A travel fee may be added if you choose a location other than our studio.)
If you have any questions you can TEXT Don at 404-422-0793
Please Do Not Purchase this class until you have a phone consultation with Don.
We look forward to have you as a part of our Creative Family!!